Home » Just My Thoughts
Is the Fax Machine a Thing of the Past?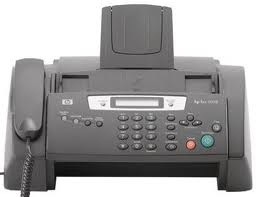 As the owner of a small business, I'm wondering if the fax machine is a thing of the past. I had one at one point, even had a toll free phone number to go along with it. Then a few years ago I had the opportunity thrust upon me to change my office location. The fax machine went and to tell the truth, I haven't missed it one bit. Today I had a call from a long time dealer who wanted to send me a fax, literally the first time I've been asked for my fax number in several years. Even when I had one it sat idly by collecting dust.
I just read an article by the people over at Inc. and they're putting it out there that 2013 might see the end of faxing as we know it. Makes perfect sense to me.
Follow @dizzycedar