Home » Just My Thoughts
17th Annual Mystic River Herring Run and Paddle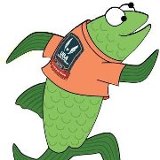 Sunday, May 19, 2013 – Run, Walk, or Paddle for the fish!
The annual Herring Run and Paddle includes a 5K run/walk race, three paddling races (3,9, and12 miles), educational booths, children's activities, and more. All events are held at the DCR Blessing of the Bay Boathouse in Somerville. The 5K course continues along the Mystic River bike path and through DCR Torbert MacDonald Park. There are no street crossings on this flat course. Here's the link.
Will Wright will be taking the nice spring-time walk. Could be paddling, but probably not. Walk sounds good.
Follow @dizzycedar