Home » Just My Thoughts
Another One In The Books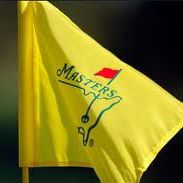 Another Master's golf tournament has come and gone. Congratulations to Adam Scott for not only becoming the first Aussie to win, but for overcoming his defeat at last years British.
The Master's has always been my favorite tourney of the year. When we're just seeing some splashes of color up here in the north, the course in Augusta is in full bloom. It's always a milestone that our season isn't far off.
On a more sour note, how can a player sign an incorrect score card and not be DQ'd? I really don't care if the tip came from the moon. He knew he broke the rule, accepted the penalty, and should not have been allowed to continue play. It was a sad day for the game of golf. Bobby Jones must be turning in his grave.
Follow @dizzycedar